Zero
Hygain® Zero® Ultra-Low Starch™ is a pelleted feed that not only has the lowest sugar content of any fully-fortified feed on the market, it is also very low in NSCs (6.5%) and high in soluble fiber (35%). This formula is free of soy and cereal grains and is scientifically fortified to meet daily nutrient requirements at a low feeding rate. Zero® is an ideal choice for horses and ponies that require a low-starch diet, have a sensitivity to soy or cereal grains, need a cool source of energy, or have laminitis, PPID, Equine Metabolic Syndrome, and/or insulin dysregulation. 
Cereal grain-free formula safe for horses with grain intolerance or allergies

6.5% non-structural carbohydrates

 

Natural vitamin E for antioxidant, circulatory, and cardiovascular functions

Prebiotics to support a healthy gut microbiome and immune system

Hygain® RBO® rice bran oil for shine and omega-3, omega-6 and omega-9 fatty acids
Roughage Products (Canola Meal), Sweet Lupin Flakes, Rice Bran Oil, Calcium Carbonate, Dicalcium Phosphate, Salt, Magnesium Oxide, L-Lysine, Yeast Culture and Extracts based on the Saccharomyces cerevisiae 1026 strain, Copper Sulfate, Ferrous Sulfate, Zinc Sulfate, Manganese Sulfate,Potassium Iodine, Vitamin E Supplement, Vitamin A Supplement, Vitamin D-3 Supplement, Biotin, Cobalt Sulfate, Menadione Nicotinamide Bisufite, Foilc Acid,Selenium Yeast, Sodium Selenite, Choline Choride, Niacin Suppplement, Riboflavin Supplement, Thiamine Monoitrate, D-Calcium Pantothenate, Pyridoxine Hydrochloride, Vitamin B12 Supplement.
| | |
| --- | --- |
| Crude Protein | 15% |
| Lysine | 0.70% |
| Crude Fat | 4% |
| Crude Fiber | 35% |
| Calcium | 1% |
| Phosphorus | 0.50% |
| Sodium (min) | 0.5% |
| Sodium (max) | 0.60% |
| Selenium (min) | 0.3 ppm |
| Selenium (max) | 0.35 ppm |
| Zinc | 170 ppm |
| Biotin (min) | 5 ppm |
| Biotin (max) | 5.5 ppm |
| Vitamin A | 4,770 IU |
| Vitamin E (min) | 227 IU |
| Vitamin E (max) | 250 IU |
| Starch < | 1.5% |
Feeding Guide**
| Body Weight | Maintenance | Light to Moderate Work |
| --- | --- | --- |
| 600 lbs | 1.5-3.5 lbs | 1.5-4 lbs |
| 800 lbs | 2-4.5 lbs | 3-5.5 lbs |
| 1,000 lbs | 3.5-7 lbs | 4-8 lbs |
| 1,200 lbs | 4.5-8 lbs | 5.5-10 lbs |
| 1,400 lbs | 7-10 lbs | 8.5-12 lbs |
Hygain ZERO contains concentrated vitamin and mineral levels, however if intake is below feeding guide additional supplementation with a low intake balancing formula such as HYGAIN BALANCED should be considered.
Electrolytes – In warmer climates and in cases of Tying-Up, Hygain recommends the use of HYGAIN REGAIN electrolyte replacer to replenish the mineral salts lost in sweat.
Low GI
Low Glycemic Index ideal for horses prone to cushings and insulin resistance.
Starch Safe
High fiber, low starch formula ideal for horses prone to metabolic related issues.
Cereal Grain Free
No fizz, no fuss formula safe for horses prone to grain intolerance.
Slow Release Energy
Highly digestible fibres providing conditioning.
Hoof Booster
Biotin for rapid hoof development.
Immune and Gut Defence
Probiotics to support a healthy gut and immune system
Muscle Repair
Natural Vitamin E for antioxidant, circulatory and cardiovascular functions
What's Inside
ZERO
Bio-Available Selenium
Selenium acts as an antioxidant to prevent fatty acid oxidation which can cause tissue damage. Research has shown that an organic form of selenium, is more readily absorbed and retained than selenium in inorganic forms.
Prebiotic
Prebiotics incorporated in HYGAIN ZERO have a defined mode of action, promoting a healthy gut and supporting natural defences, essential for optimum health and performance.
Biotin
Biotin, a water soluble vitamin is required by the enzymes responsible for protein synthesis and as a result is an essential vitamin for the healthy growth of hair and hooves. Research has shown that biotin improves skin and coat condition, increases hoof integrity and is widely recommended by farriers, veterinarians and scientists.
Natural Vitamin E
This unique and highly stable form of Natural Vitamin E known as RRR-a-tocopherol is up to 5 times more bio available and potent than regular synthetic sources of Vitamin E. Research has shown that this form of Natural Vitamin E provides higher retention levels in plasma further aiding antioxidant, immune, cardiovascular, circulatory, neuromuscular and reproductive functions.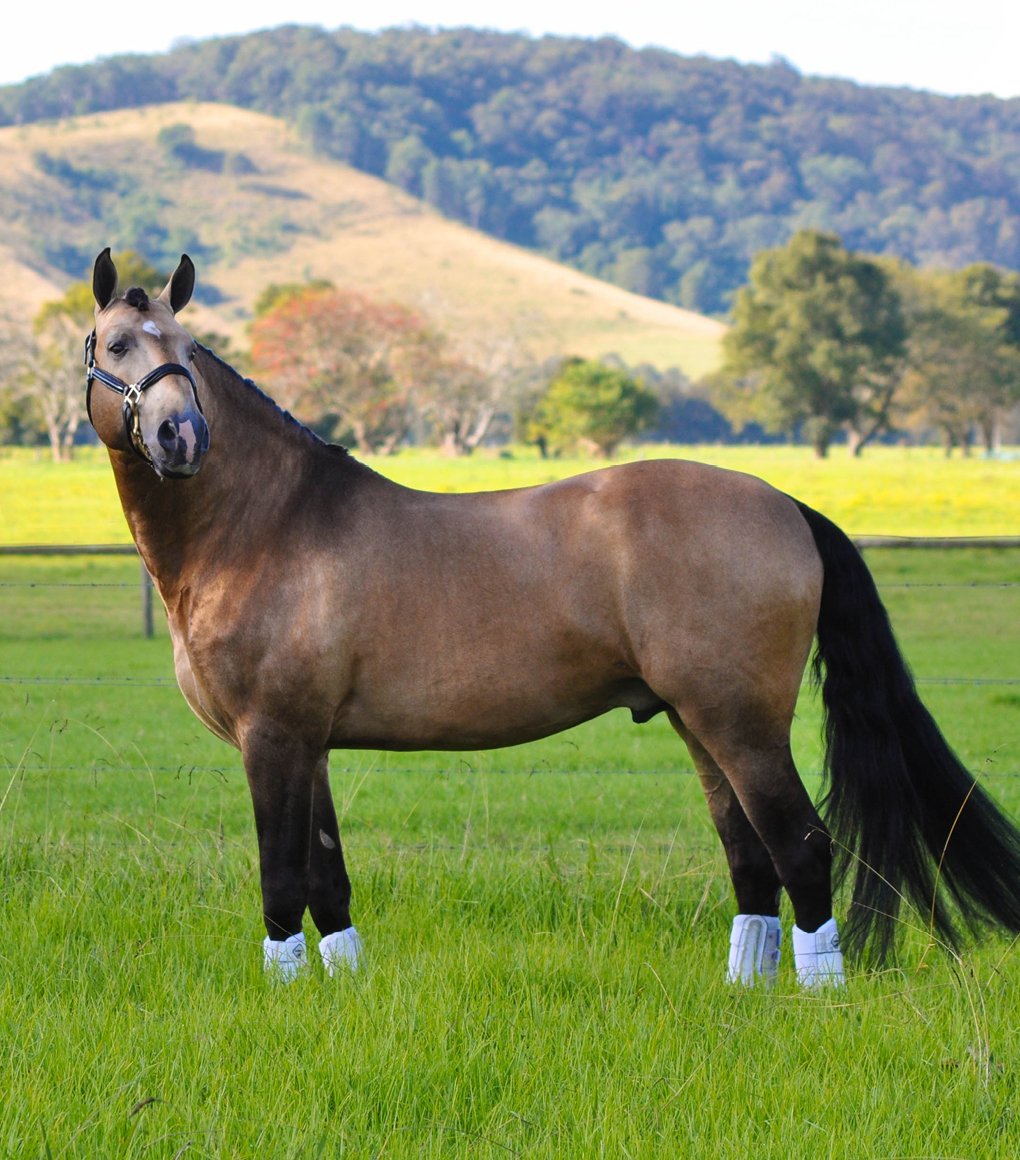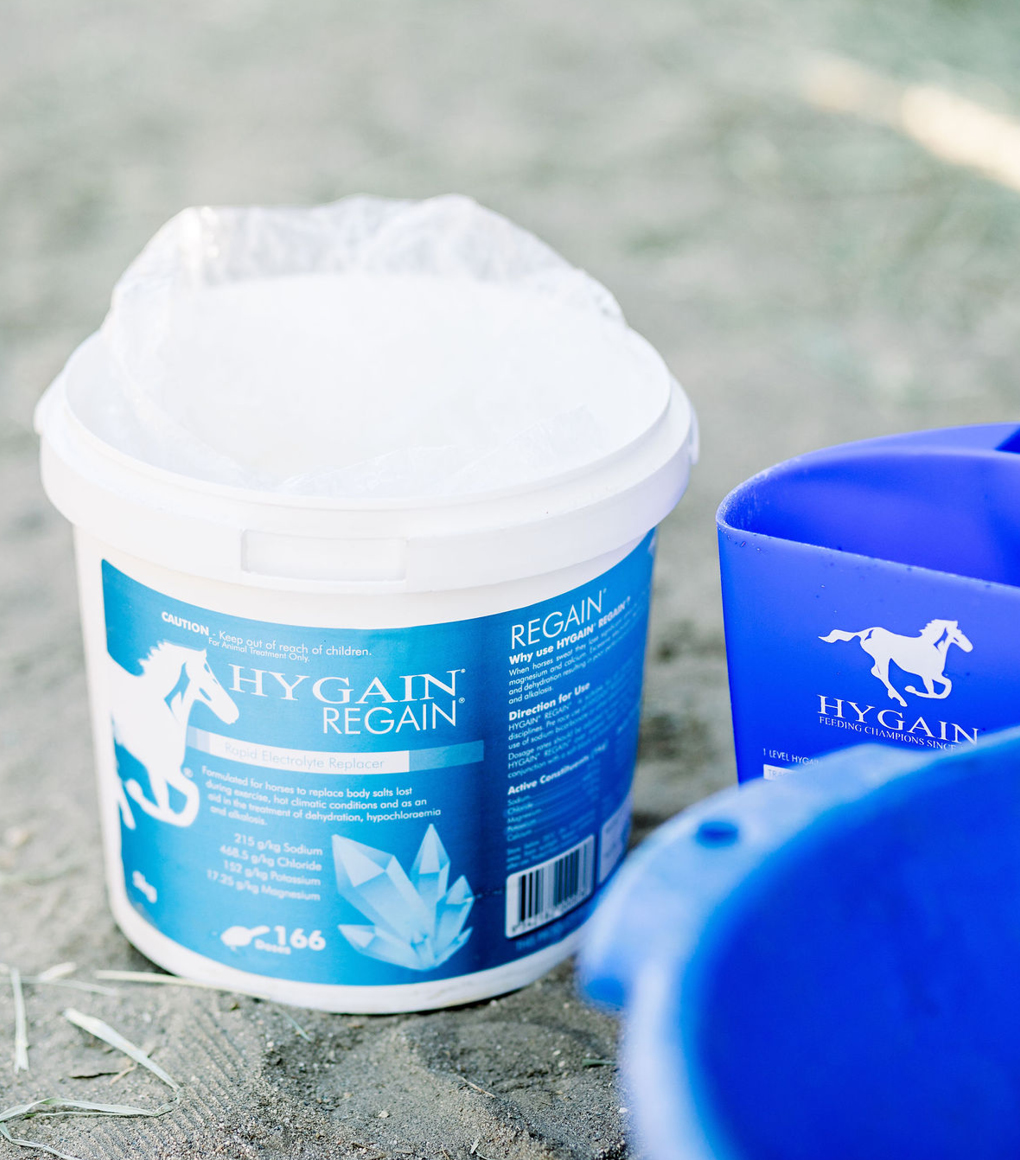 Guide
FEEDING TIPS
Hygain ZERO is an innovative pelletized feed formulated with ingredients that provide a diet high in soluble fibers and low in starches and sugars.
Research suggests that diets high in Non Structural Carbohydrates (NSC's), starches and sugars such as those present in cereal grains and cereal grain by-products (eg. bran) can cause or contribute to the severity of conditions such as Cushings Disease, Laminitis, Tying-Up, PSSM, Obesity, Insulin Resistance, Equine Metabolic Syndrome and other behavioural issues.
Hygain ZERO is a fully fortified feed ration for horses and ponies that may benefit from a diet low in starches and sugars.
Hygain ZERO is a high fiber fortified formula designed to be fed with quality pasture approximating 1 to 1.5% of total body weight per day and where necessary, the diet may also be supplemented with hay. Soaking of hay is recommended for horses prone to starch/sugar related conditions (eg. Laminitis, Cushings, PSSM etc). If feeding oaten or wheaten hay ensure that grain content is minimal.
Introduce HYGAIN ZERO to your horse's diet gradually over a 7-14 day period.
Feed by weight and not by volume.
Feed a minimum of 1% of your horse's body weight daily as roughage.
Horses have a small stomach, so feed little and often.
Ensure horses have access to clean water.
Do not add additional vitamins or minerals unless directed by a veterinarian or nutritionist.
For dietary recommendations and nutritional solutions contact HYGAIN.
News | 22.11.21
Hygain acquires Arenus Animal Health
MEDIA RELEASE 19 November 2021 Hygain acquires Arenus Animal Health Hygain,...