Tru Gain
Hygain® Tru Gain® is an extruded fat supplement and a safe, slow-release energy source that will add bloom and shine to any horse. With added vitamin E and selenium, Tru Gain® is ideal for performance horses, young growing horses, weight gain, sale conditioning, and everything in between.
Extruded to maximize fat stability and digestibility

Hygain® RBO® rice bran oil for shine and omega-3, omega-6 and omega-9 fatty acids

Boosts oxidative capacity in performance horses

Natural vitamin E for antioxidant, circulatory, and cardiovascular functions

Essential fatty acid delivery for healthy skin and hair
Soybean meal, Wheat Mill Run, Rice Bran Oil, Calcium Carbonate, Natural Vitamin E, Selenium Yeast.
| | |
| --- | --- |
| Crude Protein | 10% |
| Crude Fat | 20% |
| Max Crude Fiber | 18% |
| Calcium | 0.60% |
| Selenium (min) | 0.45 ppm |
| Selenium (max) | 0.5 ppm |
| Vitamin C (min) | 320 IU |
| Vitamin C (max) | 350 IU |
HYGAIN TRU GAIN® Feeding Chart by weight* (rates per day)
| | |
| --- | --- |
| Small horses/ponies (Less than 800 lbs) | 0.5lbs-1.1lbs |
| Larger horses | 1.1lbs-2.2lbs |
*Intended as guide only, all variables should be taken into consideration.
Building Topline
Pure Rice Bran Oil to maximise absorption and feed efficiency for muscle building.
Muscle Repair
Natural Vitamin E for antioxidant, circulatory and cardiovascular functions
Healthy Muscle Metabolism
Bio-available Selenium to assist your horses muscle metabolism
Hoof & Coat Booster
Essential fatty acids for healthy skin and gleaming hair.
What's Inside
TRU GAIN
HYGAIN RBO Equine Performance Oil
HYGAIN RBO Equine Performance Oil is a blend of rice bran oil, omega 3, 6 & 9 essential fatty acids and natural anti-oxidants known to improve the health and structural integrity of cell membranes. HYGAIN RBO oil plays an important role in maximising energy efficiency due to its energy dense nature and is digested efficiently in the small intestine reducing the 'sugar high' associated with high grain diets. HYGAIN RBO promotes growth and development of the muscular system, top line and a healthy skin and coat.
Natural Vitamin E
This unique and highly stable form of Natural Vitamin E known as RRR-a-tocopherol is up to 5 times more bio available and potent than regular synthetic sources of Vitamin E. Research has shown that this form of Natural Vitamin E provides higher retention levels in plasma, further aiding antioxidant, immune, cardiovascular, circulatory, neuromuscular and reproductive functions.
Bio-Available Selenium
Selenium acts as an antioxidant to prevent fatty acid oxidation which can cause tissue damage. Research has shown that an organic form of selenium, is more readily absorbed and retained than selenium in inorganic forms.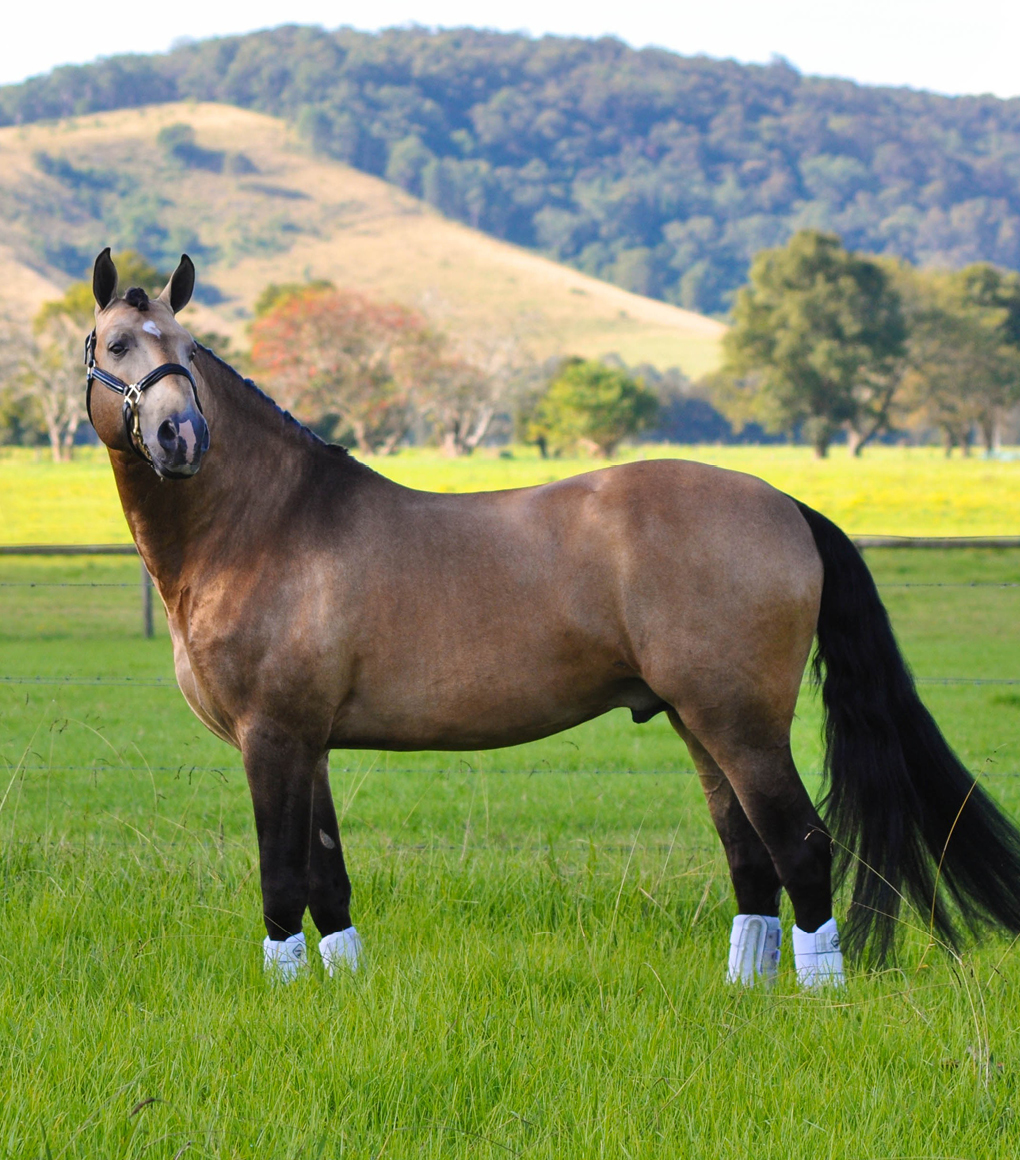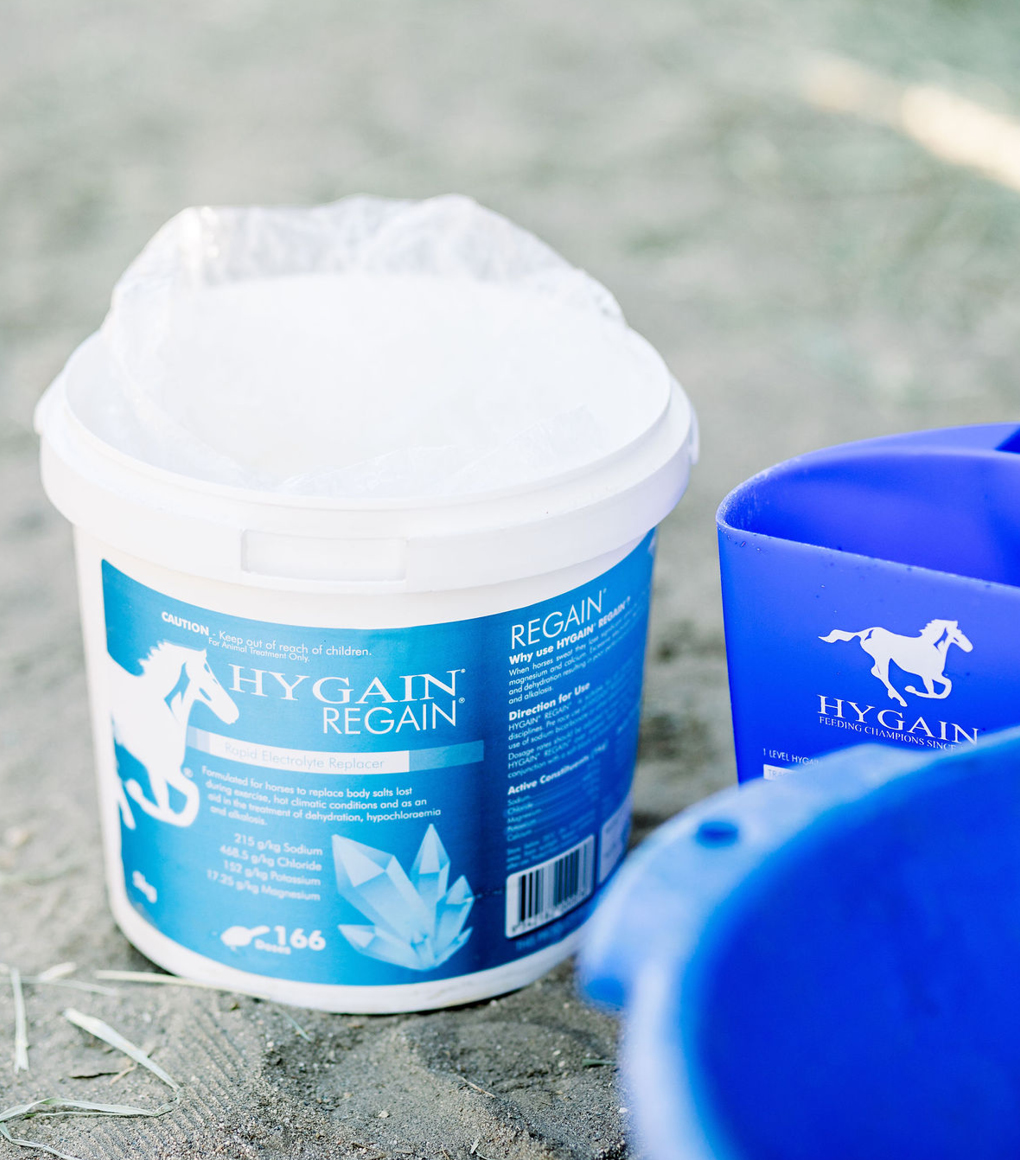 Guide
FEEDING TIPS
HYGAIN TRU GAIN may also be used to decrease (partially replace) the amount of grain in your horse's diet, providing a safer method of supplying calories. Reduced levels of starch intake may decrease the risk of feed related disorders such as colic, laminitis, acidosis, Equine Metabolic Syndrom and Cushings.
Horses that are adapted to dietary fat have an increased oxidative capacity and spare muscle and liver glycogen during aerobic exercise.
A high quality coat is partially dependent on providing horses with essential fatty acids for healthy skin and gleaming hair as provided in HYGAIN TRU GAIN.
HYGAIN's controlled moisture and pressure cooking process (extrusion) promotes highly efficient digestion and nutrient utilisation and improved feed safety.
HYGAIN TRU GAIN can be fed as an addition to your horse's premixed feed/grains and roughage. Feeding amount may be influenced by age, breed, appetite, exercise, desired body condition and pasture/hay quality and availability.
Introduce HYGAIN TRU GAIN to your horse's diet gradually over a 7-14 day period.
Feed by weight and not by volume.
Feed a minimum of 1% of your horse's body weight daily as roughage.
Horses have a small stomach, so feed little and often.
Ensure horses have access to clean water.
For dietary recommendations and nutritional solutions contact HYGAIN.
News | 22.11.21
Hygain acquires Arenus Animal Health
MEDIA RELEASE 19 November 2021 Hygain acquires Arenus Animal Health Hygain,...