Balanced
Hygain® Balanced® is a pelleted all-round, low dose balancer feed concentrate that provides high levels of Vitamin E and Selenium for cell health, Biotin for hoof and coat health, Chelated Minerals, quality protein and essential amino acids for muscle development.
BALANCED is extremely versatile in its use and is ideal for good doers, horse's on a pasture only diet, horse's receiving a home mixed diet which requires balanced vitamin and mineral levels or to top up premixed feeds when they aren't fed at the required levels.
BALANCED does not only have an amazing nutrient profile and is ideal for a wide range of horses, it is also economical in its use. You generally get 40 feeds out of one bag, based on a 1100 lb. horse in maintenance at 1 lb. per day, which is definitely a case of a little goes a long way.

Soybean meal, Canola Meal, Sweet Lupin Flakes, Wheat Bran, Calcium Carbonate, Dicalcium Phosphate , Salt, Magnesium Oxide, L-Lysine, Yeast Culture and Extracts based on the Saccharomyces cerevisiae 1026 strain, Copper Sulfate, Copper Proteinate, Ferrous Sulfate, Iron Proteinate, Zinc Sulfate, Zinc Proteinate, Manganese Sulfate, Manganese Proteinate,Potassium Iodine, Vitamin E Supplement, Vitamin A Supplement, Vitamin D-3 Supplement, DL- Methionine, Biotin, Cobalt Sulfate, Menadione Nicotinamide Bisufite, Foilc Acid,Selenium Yeast, Sodium Selenite, Choline Choride, Niacin Suppplement, Riboflavin Supplement, Thiamine Monoitrate, D-Calcium Pantothenate, Pyridoxine Hydrochloride, Vitamin B12 Supplement.
Per lb. (As Fed)
| | |
| --- | --- |
| Crude Protein | 25% |
| Lysine | 2% |
| Crude Fat | 4% |
| Max Crude Fiber | 10% |
| Calcium | 3.20% |
| Copper | 200 ppm |
| Sodium (min) | 0.60% |
| Sodium (max) | 0.7% |
| Selenium (min) | 2.3 ppm |
| Selenium (max) | 2.5 ppm |
| Zinc | 540 ppm |
| Biotin (min) | 42 ppm |
| Biotin (max) | 46 ppm |
| Vitamin A | 20,000 IU |
| Vitamin E (min) | 682 IU |
| Glucosamine | 13.30% |
Feeding Rates Per Day based on a mature 1100 lb. horse**Intended as a guide only, all variables should be taken into consideration.
| | |
| --- | --- |
| Dry Mare, Early Pregnant Mare | 1-1.5 lbs |
| Spellers and Maintenance | 1lb |
| Late Preganant Mares | 1.5-2lbs |
| Lactating Mares | 2-2.7lbs |
| Foals (3-6mths) | 1lb |
| Weanlings/Yearlings | 2lbs |
| Horses in Light Work | 1-1.5lbs |
| Horses in Medium to Intense Work | 2-2.7lbs |
*Intended as a guide only, all variables should be taken into consideration.
Small Feed, Maximum Result
Low dose pellet from 0.5kg feed per day (Mature 500kg horse at maintenance)
Muscle Repair
Natural Vitamin E for antioxidant, circulatory and cardiovascular functions
Immune and Gut Defence
Probiotics to support a healthy gut and immune system
Muscle Fuel
Amino Acids, the building blocks of protein for muscle development and to maximize growth.
Min & Vit Power
Chelated Minerals are highly available and support healthy bones.
Healthy Muscle Metabolism
Bio-available Selenium to assist your horses muscle metabolism
Super Digestion
Prebiotics aids in fibre, phosphorus and calcium digestion.
Hoof Booster
Biotin for rapid hoof development.
What's inside
BALANCED
Bio-Available Selenium
Selenium acts as an antioxidant to prevent fatty acid oxidation which can cause tissue damage. Research has shown that an organic form of selenium, is more readily absorbed and retained than selenium in inorganic forms.
Prebiotic
Prebiotics incorporated in HYGAIN® BALANCED® have a defined mode of action, promoting a healthy gut and supporting natural defences essential for optimum health and performance.
Biotin
Biotin, a water soluble vitamin is required by the enzymes responsible for protein synthesis and as a result is an essential vitamin for the healthy growth of hair and hooves. Research has shown that biotin improves skin and coat condition, increases hoof integrity and is widely recommended by farriers, veterinarians and scientists.
Natural Vitamin E
This unique and highly stable form of Natural Vitamin E known as RRR-a-tocopherol is up to 5 times more bio available and potent than regular synthetic sources of Vitamin E. Research has shown that this form of Natural Vitamin E provides higher retention levels in plasma further aiding antioxidant, immune, cardiovascular, circulatory, neuromuscular and reproductive functions.
Probiotics
Probiotics are good bacteria that stimulate the activity of other good bacteria in the horse's digestive tract. The addition of probiotics (live yeast) to equine diets improves fibre, phosphorus and calcium digestibility and increases gross energy, total lipid and amino acid absorption.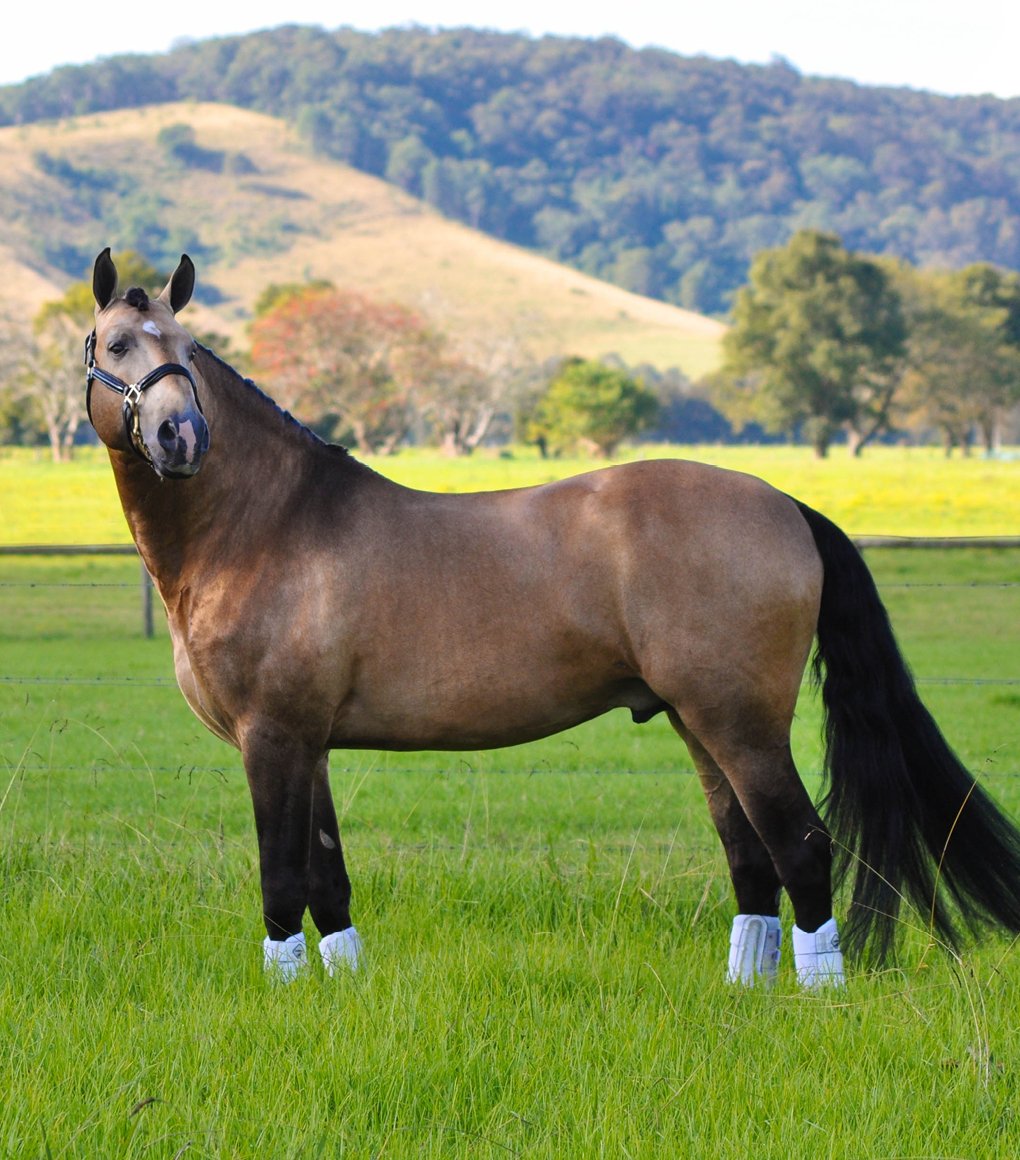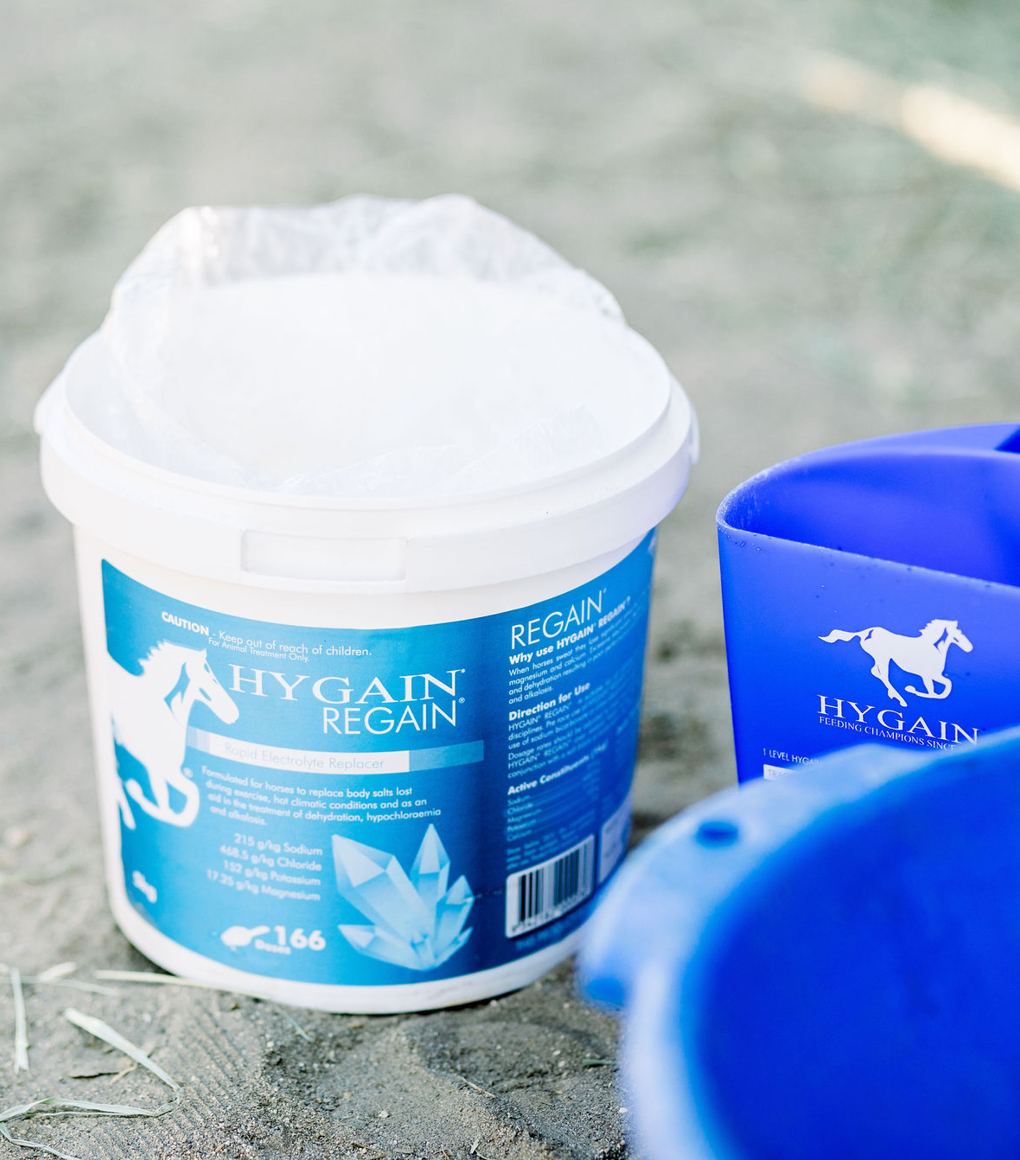 Guide
FEEDING TIPS
HYGAIN BALANCED is formulated as a concentrate and contains quality protein for fertility and reproduction, essential amino acids for muscle building, along with balanced levels of critical macro and micro trace minerals for sound skeletal development and Prebiotics for optimum gut health and immune system defences.
HYGAIN BALANCED can be fed on its own when horses do not require additional grain or used to balance home mixed diets or top up premixed feeds when not used to recommended levels
Adjust grain intake according to pregnancy and lactation status, age, breed, growth rate, body condition, work load and pasture/hay availability and quality.
If horses are obese, laminitic or suffering from developmental orthopaedic disease remove grain from the diet and feed HYGAIN BALANCED with quality forage. Seek professional advice.
Introduce HYGAIN BALANCED to your horse's diet gradually over a 7-14 day period.
Feed by weight and not by volume.
Feed a minimum of 1% of your horse's body weight daily as roughage.
Horses have a small stomach, so feed little and often.
Ensure horses have access to clean water.
Do not add additional vitamins or minerals unless directed by a veterinarian or nutritionist.
For dietary recommendations and nutritional solutions contact HYGAIN.
Testimonials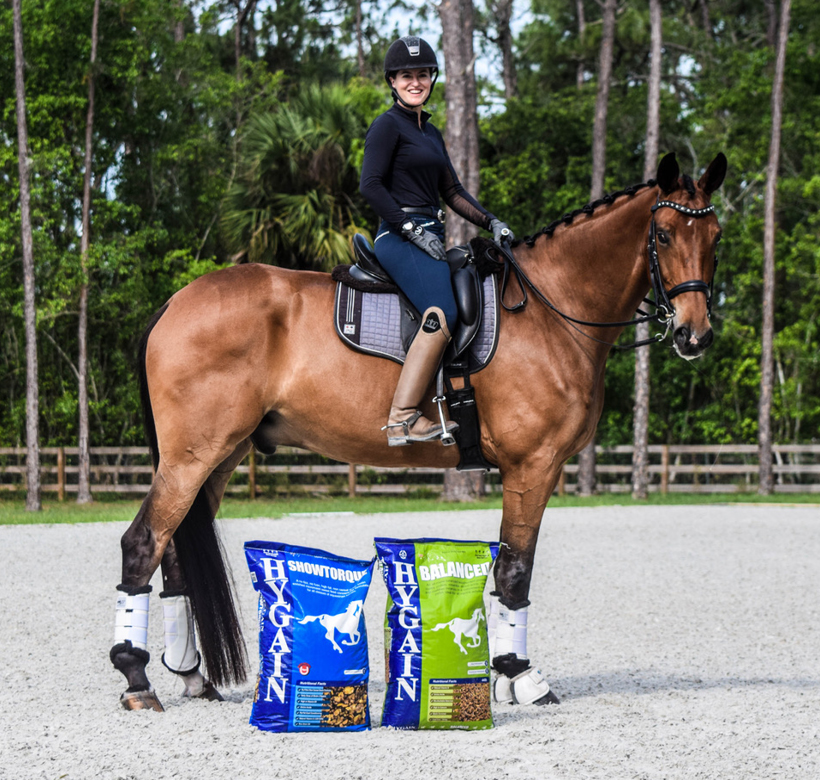 Excel Dressage
Showtorque and Balanced were the magic combo for Invictus aka "Vic" with Excel Dressage to build additional muscle and really get his coat gleaming. Photo Credit: Equinium Sports Marketing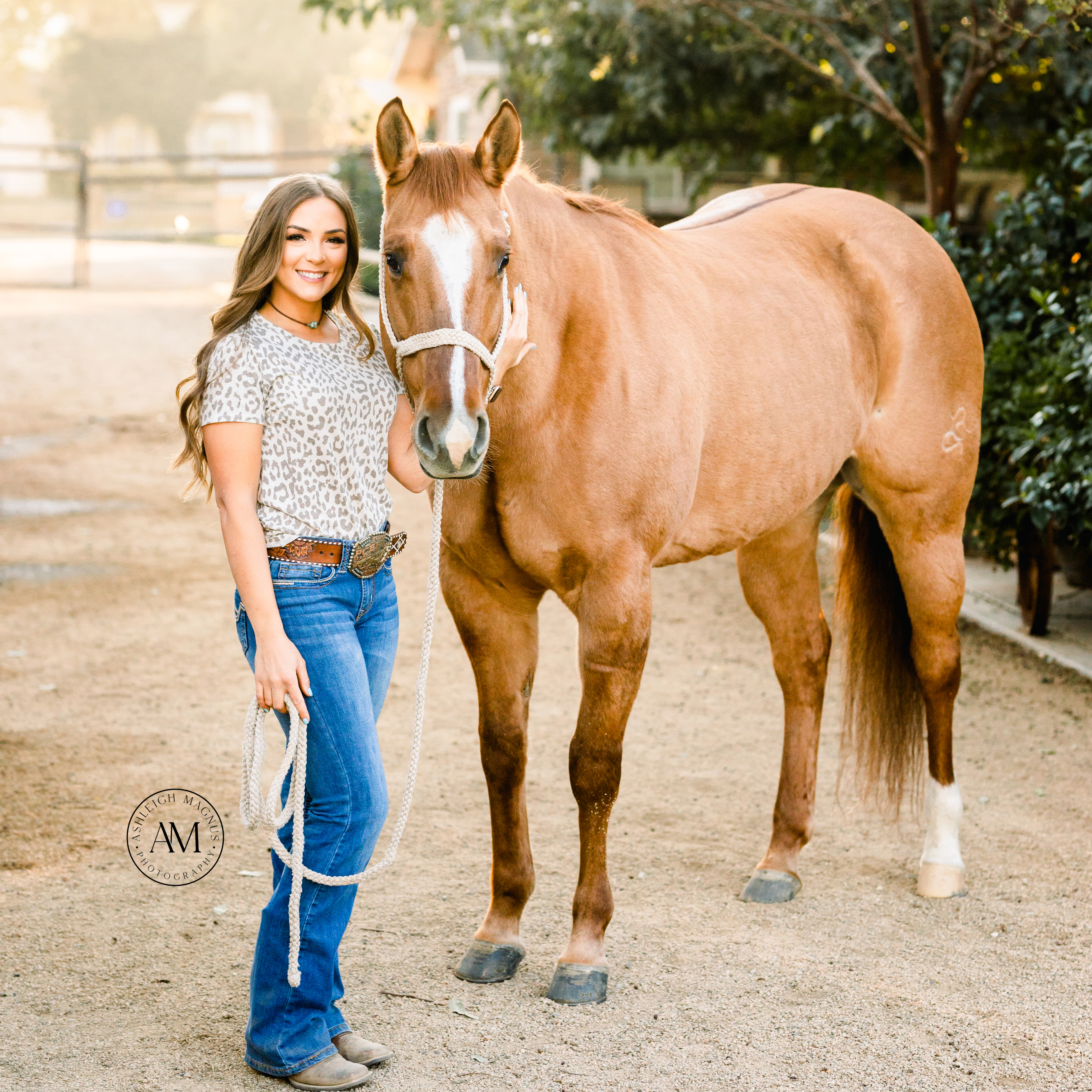 Brandi Wilson
"I've been using Hygain feeds for almost a year now and it has been the best decision I have ever made for my barrel horses. Both my mares have gained so much muscle mass and weight and are performing better than they ever have. I love that they have different formulas to fit the needs of each individual horse. The company itself is extremely professional and educational about their products and they've been so helpful in making sure my horses get exactly what they need to perform at a professional level. I 100% recommend!! THANK YOU HYGAIN FEEDS!"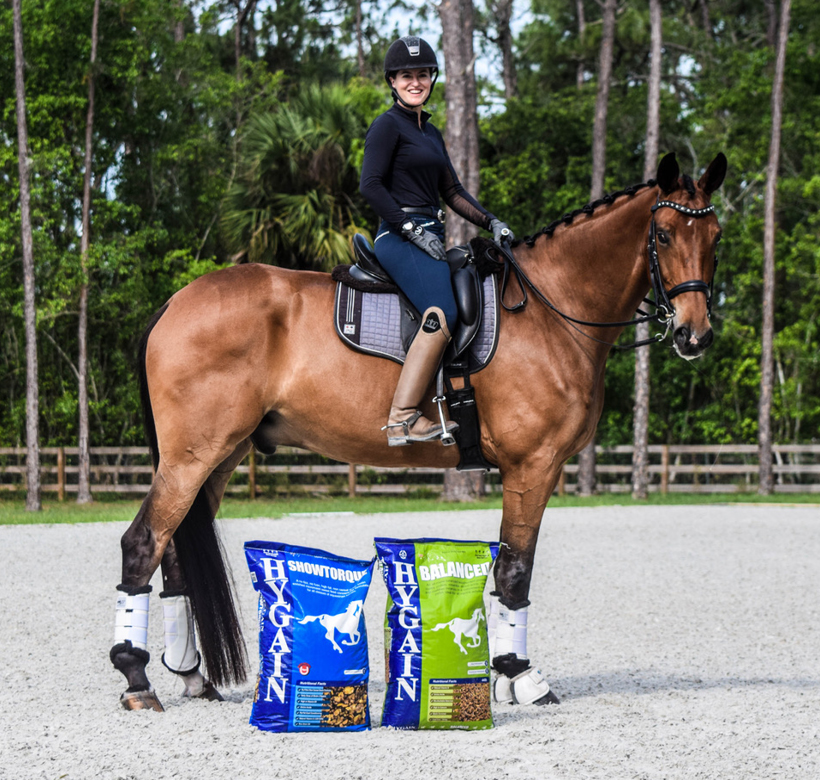 Excel Dressage
Showtorque and Balanced were the magic combo for Invictus aka "Vic" with Excel Dressage to build additional muscle and really get his coat gleaming. Photo Credit: Equinium Sports Marketing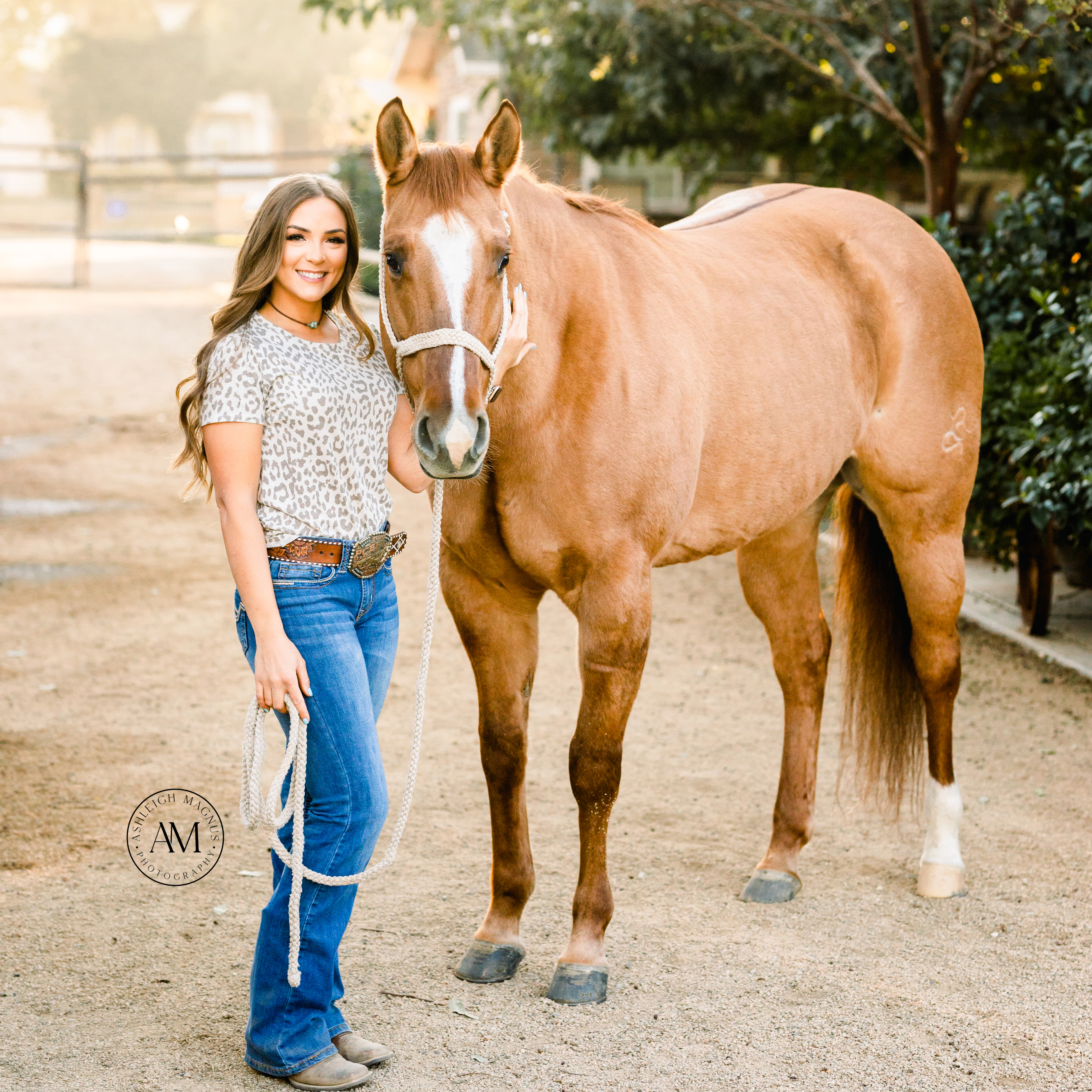 Brandi Wilson
"I've been using Hygain feeds for almost a year now and it has been the best decision I have ever made for my barrel horses. Both my mares have gained so much muscle mass and weight and are performing better than they ever have. I love that they have different formulas to fit the needs of each individual horse. The company itself is extremely professional and educational about their products and they've been so helpful in making sure my horses get exactly what they need to perform at a professional level. I 100% recommend!! THANK YOU HYGAIN FEEDS!"